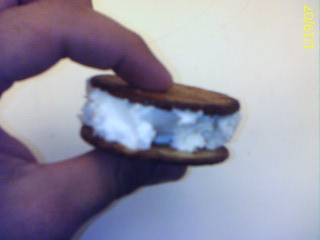 Today, there was a job fair at UCLA for internships. As usual I went for shopping in the career fair. I mean not shopping at the mall, but to just get a taste of all good gadgets and giveaway promotional goodies that companies have at their tables. The first table I went to was PriceGrabber.com. They had these plastic wristbands that I like in green color. I already have three of them on my right wrist. One of them is the yellow one from Lance Armstrong's cancer foundation that my best friend Farzad gave me three years ago, and I am wearing it ever since; the second one is red and is from UCLA Aids Institute, and its purpose is to raise awareness about knowing your aids status as well as educating people about safe sex practices, and I am wearing this one for two years; the third one is the white one from One.org which my coach and friend, Steven gave it to me; One.org is an organization started by Bono, the U2 artist, to help the poverty, and I am wearing this one for almost eight months. With all these wristbands having good causes and colors matching, I walked up to the PriceGrabber lady, showing her the three, "Do you think your wristband matches these three that I have?" I asked. "Absolutely!" she replied with one of those big smiles that HR people usually give you. So, I explained to her that all these three that I already have are for good purposes such as helping people, "Who do you help?" I asked. "We help rich people to save more money," she replied. I immediately realized she grasped my sense of humor, so I greeted her and left the table.
It was soon that I realized the first time I found an internship was actually because I was not looking for internship but went to a table to grab a cool flashlight they were giving away as promotional item, and that yield to a conversation with their hiring manger. Since I did not want to go through the hassle of job hunting and interviews because I already have an offer, I decide I just leave the facility and go to work.
I went to work today that I found out they are having a wine and cheese party with the cheese and wine that I supposedly brought for them as a gift. Anyways, after all it was all cool and I started to make a huge cheesy sandwich, and that is what you see in the picture.